Featured Quotation:

"From December to March, there are for many of us three gardens--the garden outdoors, the garden of pots and bowls in the house, and the garden of the mind's eye."
Katherine S. White
As of Monday 12/18, we still have a good supply of beautiful Noble Fir cut Christmas Trees from Oregon, from 6 feet to 8 feet tall.

The trees were shipped to us directly from the grower, we cut a fresh slice off the bottom of each tree and they are displayed in water to maintain freshness.

We will cut another slice before you take your tree home and do any other trimming you would like.

Sturdy, stable tree stands with large water capacities are available for all size trees.
From the Gift Shop:

Solmate Socks is a small, family-owned company from Vermont that makes fun, colorful socks from recycled cotton yarn. In any given pair, the geometric pattern and colors are the same, but the colors are applied to the patterns differently on each sock, creating a whimsical look that makes you want to smile.

These are practical, durable, and comfortable socks. Maria has several pairs that she has been wearing almost every day for the past two years. She reports that they keep her feet as warm as wool and still look great in spite of countless laundry cycles.



Fireworks Popcorn is a small, family-owned business from Northern Wisconsin that sells gourmet popcorn kernels. There are 9 varieties of natural heirloom popping corn grown by small mid-west farms specifically for Fireworks with unique flavors, colors, sizes and textures. There is even one that makes small, pure white popcorn with no hulls. No dyes are used and all of their corn is non-GMO and gluten free.

Catstudio has created a series of glasses, dish towels and hand-embroidered pillows featuring iconic travel destinations around the world. One of the newest additions is the Santa Cruz pillow, which was just released this year. We actually had the opportunity to provide artistic input during the design phase two years ago. Each pillow is beautifully hand-embroidered and signed by the artisan.

Children's books, Games and Puzzles: We have a great selection of educational, fun, engaging children's books, as well as, cooperative board games and high-quality, American-made, themed jigsaw puzzles with three levels of challenge for the whole family.

Local Products:

Soaps and Lotions: We have several choices when it comes to soaps and lotions but we are especially pleased to offer products from these local Santa Cruz County businesses:

Bonny Doon Farm: Gary and Diane offer a line of attractively packaged, handcrafted Soaps, Body Wash, Salves and Lotions produced in small batches incorporating the harvest from their Lavender farm in Bonny Doon.

Fish Princess Farms is another family business from Bonny Doon producing Goat's Milk Soap made with organic olive oil, sweet goat's milk, coconut oil, almond oil and essential oils.

Copper Moon Apothecary has formulated healing lotions and potions as well as salves, balms and bar soaps. They are dedicated to supporting local, organic herb growers, and all of the emollient oils and butters used are fair trade, organic, unrefined and sustainably harvested.


Annieglass: For foodies and art lovers, we are a local source of exquisite, functional, Annieglass art-glass dishes, bowls and platters that are all hand-crafted in Watsonville.

Gourmet Food products: For more stocking stuffer ideas, check out some of our edible local products like gourmet Olive Oils and Balsamic Vinegars from the True Olive Connection, world famous Donnelly Chocolates, or candy for grown-ups from Ashby Confectioners made with Monterey Bay sea salt and locally sourced organic fruits and herbs. Warm up on chilly days with a delicious, steaming mug of Chocolate Chai, Kashmir Chai or Holiday Spice Blend from Malabar Trading Company.

We continue to support the Homeless Garden Project by selling their retail enterprise products including Soaps, Lotions, Beeswax Candles, Herbs, Salts, Strawberry Jam, Brownie mix and more, all hand-crafted on the organic farm by trainees and volunteers. All of their profits help fund the programs that empower the trainees and benefit our community.

Stroll through the Gift Shop and check out the fabulous variety of Christmas Tree ornaments to adorn your tree or add to someone's themed collection. Sports equipment, tools, marine life, vintage cars, college banners, birds, food, musical instruments, travel destinations, angels and more are represented. There is sure to be an ornament you can relate to everyone you know.

If you just can't decide, we can issue Gift Cards in any amount.

Come see us for an exceptional Holiday shopping experience with that old-fashioned service, including free gift wrapping.

ARS Precision Tools from Japan

Well-designed, high-quality hand tools significantly reduce the effort required to safely complete any pruning project.

Pruning Shears: Although we still offer Corona and Felcopruning shears, in my opinion, the gold standard is the ARS pruner which features precision ground, Marquench hardened blades that start razor sharp and hold their edge longer than any competitor. Another feature I absolutely love is their ingenious locking mechanism that opens quickly and easily with a simple squeeze of the handles. They come in three sizes to fit any hand. I have used mine to prune a couple of thousand bare-root fruit trees and only occasionally touch up the blade with a stone.

Telescoping Long Reach Pruner: Dramatically reduce your need for a ladder with a long reach pruner that has the same high- quality blades as the hand pruner. The lightweight, telescoping design easily extends to lock in place for an overall length anywhere from 6' to 10'. Combined with your height and reach, it allows you to safely trim 1/2" thick branches as high as 17' while standing on solid ground. Had I been using one of these last April I would have avoided the ladder incident that resulted in two surgeries to rebuild a broken elbow. I now have a long reach pruner at home.

Superlight Hedge Shear: The perfect tool for precision hedge trimming or maintaining your topiary. The razor sharp blades cut through stems and leaves like a hot knife through butter. The ergonomic handles have shock-absorbing bumpers to minimize fatigue and the overall weight of just 1.2 pounds makes trimming effortless. My wife was amazed the first time she used this tool.

Deluxe Curved Blade Folding Saw: When the branch is too thick for a pruner or lopper, simply whip out the best folding saw in the business. The curved, rubber coated handle provides a firm, comfortable grip and the chrome plated, precision ground blade locks in place to easily cut through green or dead wood.

Bird Feeders:Just about anyone who enjoys spending time in the yard would appreciate the pleasant, cheerful sounds and playful activity of wild birds. Sparrows, Finches, and Chickadees are easily attracted and add another dimension of life to the garden. Aspects Bird Feeders are attractive, durable and easy to clean.

If you have a lot of squirrels in the area try the Squirrel Buster feeder that makes it virtually impossible for squirrels to steal the seed intended for your birds.

Hori-Hori Knife: This is one of those tools that, after you have it for a while, you'll wonder how you ever got by without it. It is a cross between a trowel, a knife and a saw and features a polished, stainless steel blade that easily sheds soil. It has a sharp point for piercing compacted soils, a saw blade edge for sawing through roots and a depth gauge for planting bulbs.

Wind Chimes: Engage all of your senses in the garden with the melodic tones of a finely tuned, high- quality wind chime. These aren't the tinny, tinkling sounds of similar inexpensive noise makers. Corinthian Bells wind chimes are visually and acoustically exceptional chimes that are made in America. The centrally suspended heavy-walled aluminum tubes along with the high density striker give these chimes their outstanding tones and resonance. The tubes are powder-coated to match the dome and wind sail, giving a complete finished look to the chime.

Roses: The first of our bare-root roses have arrived and each one has been inspected, hand-pruned and planted in a five gallon pot for optimal growth potential. The David Austin Old English roses are expected in January. With so many varieties that have been selected specifically for our coastal climate, the only question is which color?

Gift Card: When you just aren't sure what they would like best, let them decide. We can issue a Gift Card for any amount, with no expiration, so the card holder's choices are virtually unlimited.

We recently received our fall shipment of bare-root berries, and our mild weather is creating the perfect conditions for planting.

Strawberries: Our Strawberries are available now as bare-root crowns with a nicely developed root system and leaf buds beginning to emerge. With a little moisture and sunlight they will grow quickly.

'Chandler' is a June-bearing variety with very large glossy red fruit that is somewhat wedge shaped and firm with excellent flavor and high yield. Swanton Berry Farm has been growing these for several years.
'Seascape' is a UC Davis cross between Selva and Douglas. It is a "day-neutral" variety meaning that instead of one big crop in early summer it produces a steady light crop, late spring through late summer. Although many day neutral varieties produce smaller fruit, Seascape tend to be large, firm, berries with exceptional flavor. The plants are highly resistant to virus diseases and provide peak production in August and September.

For an extended harvest season, we recommend planting both varieties since they are so inexpensive (5 plants for $1.99). Strawberries must have good drainage or they will rot, so plant them in raised beds, mounds or containers with well amended soil. If planting in the ground, dig in 2 inches of Bumper Crop Organic Soil Builder.

For containers, use Blue Ribbon Potting Soil. Place your plants about 12 inches apart, spread the roots out evenly and cover with soil up to the crown or "waist" of the plant. Fertilize with Dr.Earth organic Tomato and Vegetable food and water when necessary to maintain light soil moisture.

As fruit forms, birds can be an issue so, either cover the plants with netting or place strips of flash tape on stakes. Bait with Sluggo for organic slug and snail protection.

Raspberries:
Raspberries are high in fiber, vitamin A and C, antioxidants and many minerals. They prefer a slightly acidic soil and are most manageable when grown on wires, a fence or trellis for support. Individual plants should be placed at least 3 feet apart with 6-8 feet between rows. Fertilize with Dr.Earth Rhododendron Azalea and Camellia food.

"Summerbearing" varieties bear one large crop of fruit in early summer. "Ever bearing" types produce berries on the upper part of a stem in September and then a lighter crop on the lower half the following late spring. For either type, after a cane, or section of a cane has fruited, cut it off as it will not fruit again.

'Baba' is an everbearing Red Raspberry with fine flavored, extra-large berries up to 1-1/2" long. Bears a heavy crop May-July with a smaller crop late summer through fall.

'Canby' is a summer bearing variety with medium to large light red berries. It is vigorous with very few thorns and is highly resistant to virus and aphids.

'Heritage Red'Is an ever bearing variety that is a very strong grower with very firm red berries of excellent quality.

'Fall Gold'is an everbearing variety with fruit that is very sweet, large, firm, juicy and gold.

Blackberries:
Think of Blackberries as having perennial roots and biennial stems. The stems will grow vigorously in the first year and bear fruit in the second year. As with Raspberries, when canes have fruited they have done their job and should be cut to the ground. Since many more canes will sprout, it is important to thin some out to reduce density.

'Black Butte'is a huge, firm,sweet berry reaching one inch in diameter and two inches long. Ripens in late June.

'Black Satin' is a thornless variety with medium to large berries and a sweet honey-like flavor. It is a very vigorous and disease resistant variety with semi-erect growth and big crops in July.

'Ollalie' has the parentage and characteristics of Raspberries, Blackberries and Dewberries. It is a very vigorous and productive variety that forms trailing stems with big, firm, shiny black, very sweet fruit in June.

Gooseberry:

'Black Velvet' A new variety of Ribes with small, dark red, sweet, high- quality fruit with a superb blueberry-like flavor. Vigorous bushy plants are mildew resistant with fruit the size of seedless grapes.

Blueberries: Yes, we have small potted blueberries too, but to avoid information overload, we will discuss those in January.

It's that time of year to begin applications of dormant sprays on deciduous fruit trees to help prevent insect and disease issues in the spring. It should be noted that these sprays are intended for fruit trees that lose their leaves and are dormant in the winter, not for evergreen fruit trees like citrus or avocadoes.Take advantage of the dry weather to get the first application done before it rains. Monitor the weather forecasts and look for a two to three day dry period. This will allow enough time for the products to be effective.

Ideally, three applications are made roughly coinciding with early December, early January and early to mid-February. Spraying should be timed to avoid rainfall within 48 hours. It is helpful to apply the spray from a couple of different positions to achieve thorough coverage of all surfaces of the branches and trunk including small furrows in the bark and crotches between branches. These protected areas are where insects often deposit their eggs, and fungus spores collect. It's not always possible to get to all three applications, but do what you can, when you can.

There are two different products that are generally applied during the dormant season.

Bonide All Seasons and Master Nursery Pest Fighterare highly refined mineral oils that are approved for use in organic gardening. When sprayed on the branches and trunk, the oil smothers any over-wintering insect eggs before they have a chance to hatch.

Bonide Copper Fungicideis a copper soap approved for use in organic gardening. It is sprayed to neutralize over-wintering fungus spores to help prevent early season disease issues.

Join Orin Martin of the UCSC Alan Chadwick Garden and Matthew Sutton, owner of Orchard Keepers, for a free talk about fruit trees. They will answer any questions you may have about your existing fruit trees and cover the basics of fruit tree selection, location, pruning and care. This is always an informative and popular event so please call and let us know if you plan to attend (831-429-8424).

This is an outdoor event, so dress in layers. Heavy rain cancels.

The Monterey Bay chapter of the California Rare Fruit Growers Association is holding their annual Scion Exchange. Sunday, January 14th, from 12:00-3:00 at the Cabrillo College Horticulture Center located at the top of campus.

This is a great event for anyone interested in grafting new varieties onto an existing tree. Get great advice from people passionate about fruit trees. Cuttings and rootstocks will be available and grafting demonstrations will be offered. Beginners are welcome. Free for CRFG members, $5.00 for the general public.

For more information contact Michael Kusiak 831-332-4699 or montereybay@crfg.org
Makes an attractive--and delicious--centerpiece for the table!

What You'll Need:
8 ounce cream cheese, softened
1/2 cup sour cream
1/2 cup ranch dip
1 cup shredded cheese of your choice (whatever you like best works for this)
1 teaspoon horseradish sauce (if using raw horseradish, use 1/2 teaspoon)
1/4 cup chopped/diced black olives
1 round bread loaf
Step by Step:
Remove the center from bread loaf, leaving 1/2" thickness all the way around the sides, making a bowl out of the loaf.
Combine cream cheese, sour cream, ranch dip, and horseradish sauce together until smooth (beat on medium in a mixer).
Gently fold in the shredded cheese and black olives.
Place inside the bread bowl, cover with foil and chill 1 hour.
Serve with veggies, crackers or chips!

Contact Information
Address:
2218 Mission Street
Santa Cruz, CA 95060
Phone:
(831)429-8424
Fax:
(831)429-8477

Hours:
(Nov. thru Feb.)
Mon - Fri
8:30 a.m. - 5:30 p.m.
Saturday
8:30 a.m. - 5:00 p.m.
Sunday
9:00 a.m. - 5:00 p.m.

(Mar. thru Oct.)
Mon - Fri
8:30 a.m. - 6:00 p.m.
Saturday
8:30 a.m. - 5:00 p.m.
Sunday
9:00 a.m. - 5:00 p.m.


Facebook:
facebook.com/thegardenco

E-Mail:
Click to email us.

Subscribe to
The Garden Company Newsletter
ANNOUNCEMENTS
Like us on Facebook
Want to get regular updates about events, sales, new products and seasonal garden tips? Check out our Facebook page and like us.


On the Radio
Charlie of The Garden Company is now doing a 10 minute radio garden program with Rosemary Chalmers, host of Good Morning Monterey Bay on KSCO. Tune in to AM 1080 every Friday morning at 8:15 and join us for a walk in the garden.
Gift Certificates

Can't decide what to get that special person in your life? A Gift Card from The Garden Company is a gift of a thousand possibilities. Available in any amount, for any budget.
Special Orders
Our Special Order Program can help you find that special plant or product you are looking for. We will gladly try to track it down and call you when it is available. Of course, specific plant availability is dependent on production cycles, but if it's out there, we'll try to get it for you.
Weather Forecast


Santa Cruz Weather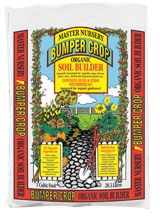 "Organic soil builder with 15% Chicken Manure, worm castings, bat guano, kelp meal, and more. Excellent for vegetables, perennials, shrubs and trees."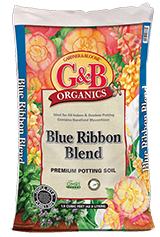 "Premium Potting Soil for containers with organic nutrients and water saving peat moss and coir."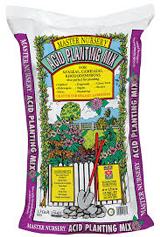 "Formulated for acid loving plants like Azaleas, Camellias, Rhododendrons, Gardenias, Blueberries, Maples and more."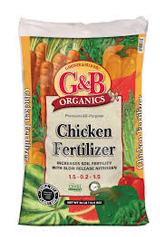 "Fully composted chicken manure provides slow release nutrients and helps build soil structure. Great for vegetable gardens and fruit trees."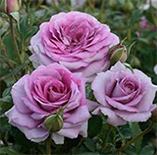 Violet's Pride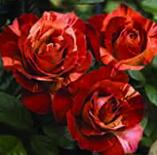 Tropical Lightning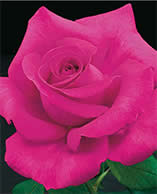 All My Loving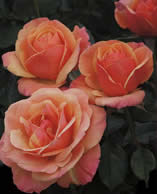 Anna's Promise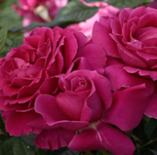 Pretty Lady Rose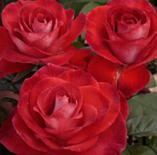 Smokin Hot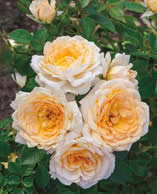 Edith's Darling