Featured Quote:

"Bittersweet October. The mellow, messy, leaf-kicking, perfect pause between the opposing miseries of summer and winter."
~ Carol Bishop Hipps



We invite you to stop by the nursery, Saturday November 10th, anytime between 3:00 and 5:00, to attend our 5th annual Evening of Customer Appreciation. Enjoy appetizers, wine, soft drinks, coffee and desserts as you stroll through the nursery and the Gift Shop Holiday displays.

It is our way of saying thank you to all of our customers who support what we do. In addition, our entire selection of Christmas tree ornaments will be 20% Off during this event. We hope to see you here!


An Evening of
Customer Appreciation
Saturday Nov. 10th
3:00-5:00

Join us for appetizers, wine, soft drinks,
coffee and dessert.

Holiday Ornaments will be 20% Off during the reception.

We tend to think about spring flowering bulbs when we see them flowering...in the spring. The truth is, those gorgeous harbingers of spring, should be planted now for spring bloom. It's easy; just combine a little planning with some low key gardening in our fabulous fall weather and a couple of months of patience. You will be rewarded with a rainbow of color at a time when everything else in your garden is still emerging from its winter slumber.

There are some great Tulip colors to choose from and we still have a good selection of Daffodils, Paperwhites, Ranunculus, Crocus, Dutch Iris, Freesia, Watsonia, Anemone, Amaryllis and more. Daffodils are always a favorite because of their cheerful yellow shades and the fact that they reliably reproduce and bloom each year without the need to dig them up and re-plant. As an added bonus, they are resistant to both deer and gophers!

For a fun family project try "forcing" some bulbs indoors. This is a term that simply refers to growing a bulb in a container in the house where the warmer conditions will induce growth and flowering well before spring.

Not all bulbs can be forced; however, so stick with Paperwhite Narcissus, Hyacinths and Crocus. These can all be grown with the bottom of the bulb resting in water. This can be achieved with a specifically contoured bulb vase or any waterproof container filled with a bed of gravel. Clear or transparent containers allow for observation of the developing root system. Place the bulb in the neck of the bulb vase or press it lightly into the gravel of an open container. Fill the container with water so that it covers the bottom 1/4 inch of the bulb. Place the container in a bright area and refill with water as it evaporates to maintain coverage of the bottom of the bulb. The bulb will tend to grow toward the light, so try rotating the container every few days. In 6-8 weeks you will have a fragrant, blooming container to give as a gift or enjoy in your house.


Forced Paperwhites and Hyacinths
African Amaryllis bulbs produce big, bold, exotic, colorful flowers and can also be grown indoors however they should be grown in a soil mix, not water.

This is just a small sampling of colorful possibilities in addition to organic onion, garlic and shallot bulbs that can be planted now. Come in soon for the best selection and plant them anytime in the next few weeks. We can help you choose and teach you how to plant for the best results. Bulb planting is easy, and a fun activity to do with children.

Forced Amaryllis

Santa Cruz is such a contrary place that we get our best summer weather in the fall. This is, without a doubt, the best time of the year for planting. The warm soil encourages root growth, shorter days and lower sun angles reduce daytime stress, and rains are on the way. Perennials, shrubs, vines and trees planted now will adapt quickly and flourish next spring and summer with far less water. There is still a great selection and we are always here to help you make the right choice.

I know it seems way too early to be talking about Christmas Trees with the weather we've been having, but believe it or not, several customers have already inquired about when the trees will arrive. So ready or not, here it is: The Living Trees, which can be grown in pots or planted in the ground after Christmas, will be arriving in the next couple of weeks. These will include Colorado Blue Spruce, Colorado Green Spruce, Noble Fir, Turkish Fir,Cork Bark Fir, Scotch Pine, Incense Cedar, Dwarf Alberta Spruce and Rosemary Cones.

The more traditional, FreshCut, Noble Fir Christmas trees will be coming directly from ourgrower's plantation in Oregon. We receive them within 72 hours of when they are cut to insure maximum freshness. They will be available for sale the day after Thanksgiving, Friday November 23rd.

Everyone gets excited about vegetable gardens in the spring but many people don't realize that after you rip out those tired old tomatoes and zucchinis there is another whole season of edible, nutritious and beautiful plants for the garden. We have such a wide range of certified organic herbs and veggies in so many various colors and textures that your winter garden will be as pretty as it is tasty.

Our soil temperatures are warmer now than in the spring, and we are already getting some rain showers, so plants will become established quickly. The absence of severe or prolonged freezing temperatures will allow plants to grow for months. The cooler air temperature and shorter day length actually favor three general categories of plants; Leafy greens, head crops and root crops.

Leafy greens would include:

All of the lettuces with leaf colors ranging from bright green to burgundy red, with smooth, scalloped or frilly edges.

Kale varieties like the frilly 'Russian Red', 'Toscana' dinosaur Kale, 'Winterbor' and the blue-green 'Dwarf Siberian'.

Swiss Chard such as the basic green 'Fordhook', 'Ruby Red', or the rainbow colors of the 'Bright Lights' variety.

Arugala, spinach, collards and all of the green or red Asian greens.

Head Crops are the 'Brassicas', high in vitamin C and soluble fiber, including:

Broccoli varieties, 'Marathon' with large blue-green heads, 'Arcadia' with tightly domed purple-green heads or the Italian Heirloom 'Romanesco' with apple green whorled heads and a nutty taste.

Cabbage in red or green

Cauliflower varieties such as the pure white 'Symphony', orange 'Cheddar', or 'Graffiti' purple.

Brussels Sprouts like the common green 'Long Island Improved' or the unusual 'Red Rubine' with reddish purple sprouts and leaf stems.

Root Crops (generally grown from seed, which should be sown very soon):

Carrots, especially when harvested young as baby carrots.

Beets in dramatic deep red, golden yellow or striped colors.

Radishes in red, white, or the popular 'Easter Egg' mixed pastel colors.

Onions and leeks.

Other seasonally appropriate edibles would include artichokes and strawberries as well as annual herbs like parsley and cilantro or perennial herbs such as sage, rosemary, thyme, tarragon and mint. And lastly, edible flowers like violas and calendulas can add a colorful accent to any container or garden bed.

So get out there and transform that tired summer vegetable garden into a winter bounty. Clean up the bed, mix in fresh Bumper Crop compost, add some Dr.Earth Organic Vegetable food and enjoy our fabulous fall weather.
1/4 cup light brown sugar
3/4 cup white sugar
1 cup butter
1 egg
1 teaspoon vanilla extract
1 teaspoon maple extract
2 cups all-purpose flour
1 teaspoon baking soda
1 teaspoon baking powder
1/2 teaspoon salt
1 teaspoon ground cinnamon
1/4 teaspoon nutmeg (optional)
1/4 teaspoon ginger (optional)
Step by Step:
Preheat oven to 350 degrees.
In a large bowl, cream sugars and butter together.
Add egg and vanilla and maple extracts and mix well.
Sift together flour, baking soda, baking powder, salt, cinnamon, and spices. Gradually add to butter and sugar mixture.
Drop into small balls onto a nonstick cookie sheet. Decorate with sanding sugar or festive sprinkles.
Bake for 10-14 minutes.
Yield: 3 dozen cookies

Contact Information
Address:
2218 Mission Street
Santa Cruz, CA 95060
Phone:
(831)429-8424
Fax:
(831)429-8477

Hours:
(Nov. thru Feb.)
Mon - Fri
8:30 a.m. - 5:30 p.m.
Saturday
8:30 a.m. - 5:00 p.m.
Sunday
9:00 a.m. - 5:00 p.m.

(Mar. thru Oct.)
Mon - Fri
8:30 a.m. - 6:00 p.m.
Saturday
8:30 a.m. - 5:00 p.m.
Sunday
9:00 a.m. - 5:00 p.m.


Facebook:
facebook.com/thegardenco

E-Mail:
Click to email us.

Subscribe to
The Garden Company Newsletter
ANNOUNCEMENTS
Like us on Facebook
Want to get regular updates about events, sales, new products and seasonal garden tips? Check out our Facebook page and like us.
facebook.com/thegardenco

On the Radio
Charlie of The Garden Company is now doing a 10 minute radio garden program with Rosemary Chalmers, host of Good Morning Monterey Bay on KSCO. Tune in to AM 1080 every Friday morning at 8:15 and join us for a walk in the garden.
Gift Certificates

Can't decide what to get that special person in your life? A Gift Card from The Garden Company is a gift of a thousand possibilities. Available in any amount, for any budget.
Special Orders
Our Special Order Program can help you find that special plant or product you are looking for. We will gladly try to track it down and call you when it is available. Of course, specific plant availability is dependent on production cycles, but if it's out there, we'll try to get it for you.
Weather Forecast


Santa Cruz Weather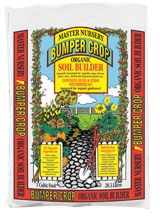 "Organic soil builder with 15% Chicken Manure, worm castings, bat guano, kelp meal, and more. Excellent for vegetables, perennials, shrubs and trees."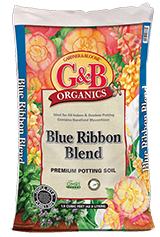 "Premium Potting Soil for containers with organic nutrients and water saving peat moss and coir."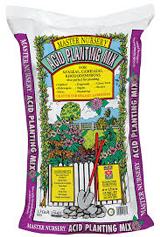 "Formulated for acid loving plants like Azaleas, Camellias, Rhododendrons, Gardenias, Blueberries, Maples and more."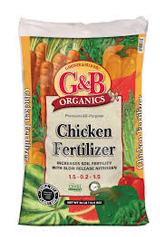 "Fully composted chicken manure provides slow release nutrients and helps build soil structure. Great for vegetable gardens and fruit trees."

Coming soon